Some examples using the Arduino plugin.
Example controlling plug-in receiver using a FS1000A 5V 433Mhz TX/RX Module.
Arduino Schematics created with Fritzing: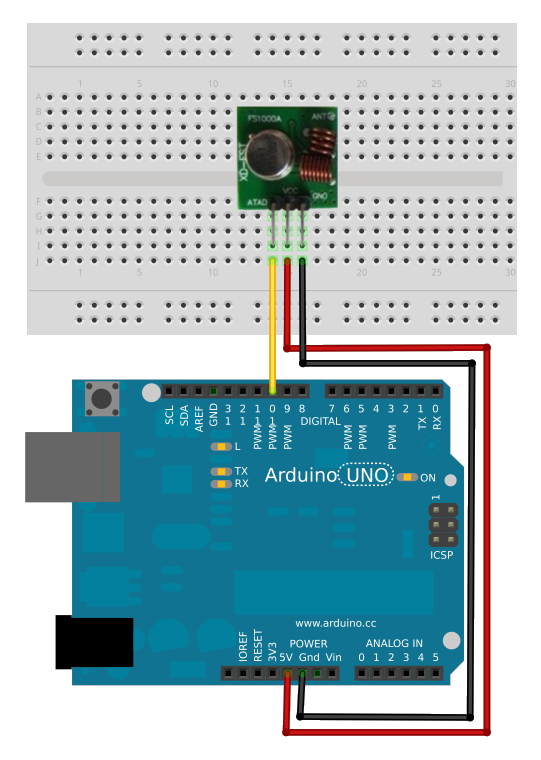 Settings for an m-e plug-in receiver with a 4 - 1 setting: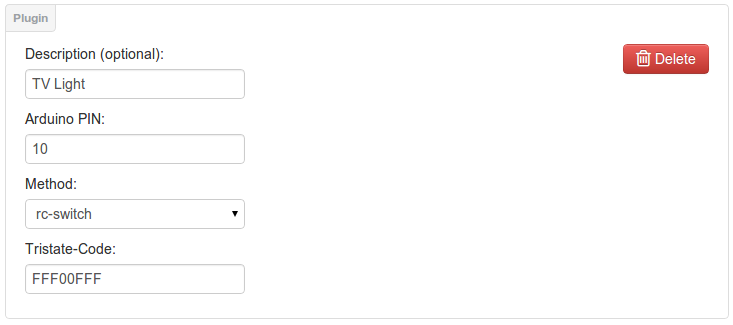 The codes can be found here: http://www.fhemwiki.de/wiki/Intertechno_Code_Berechnung
Example reading sensor value from an LM 335 temperature sensor.
Arduino Schematics created with Fritzing: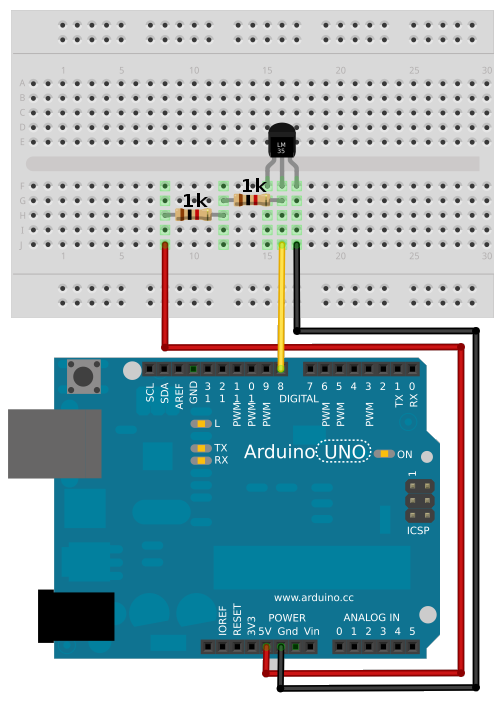 Settings for the LM 335 temperature sensor: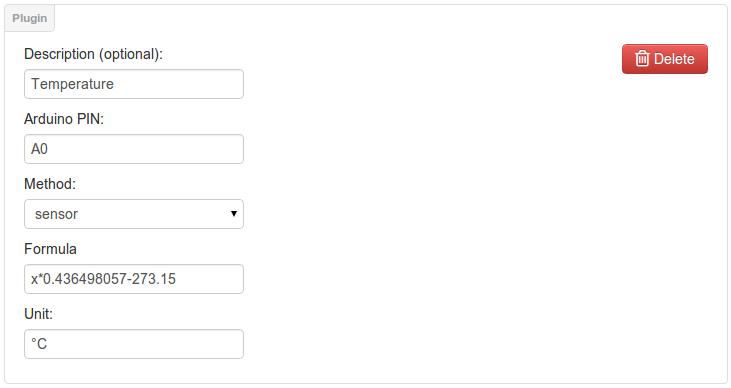 Example reading an A 995011 photoresistor
Arduino Schematics created with Fritzing: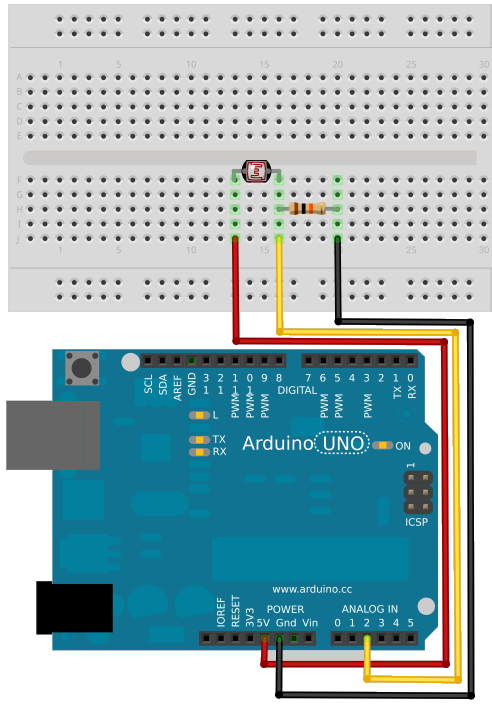 Settings for the A 995011 photoresistor: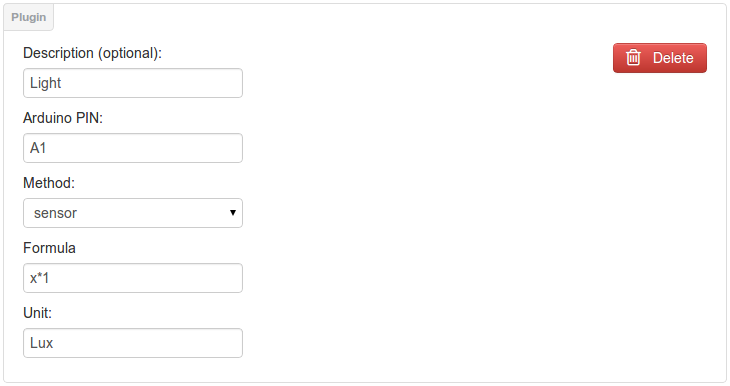 Example controlling TVs and peripherals using an infrared LED
Arduino Schematics created with Fritzing: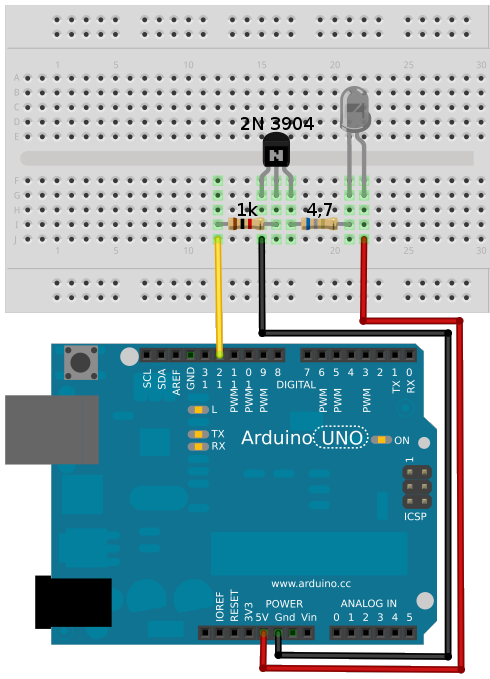 Settings for an LG Plasma TV: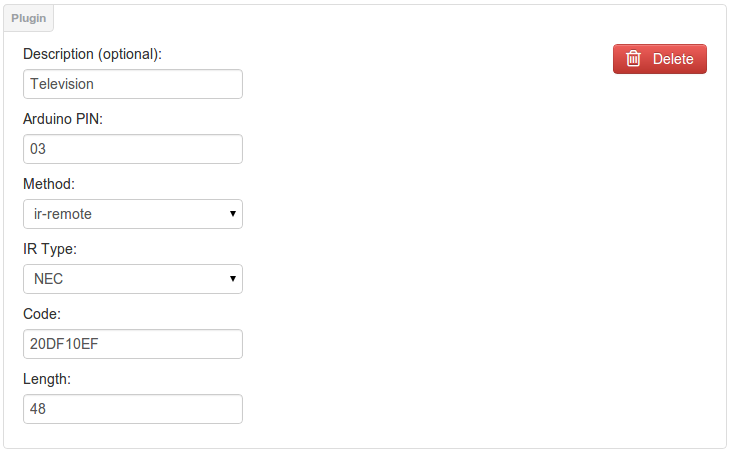 Example lighting an LED light
Arduino Schematics created with Fritzing: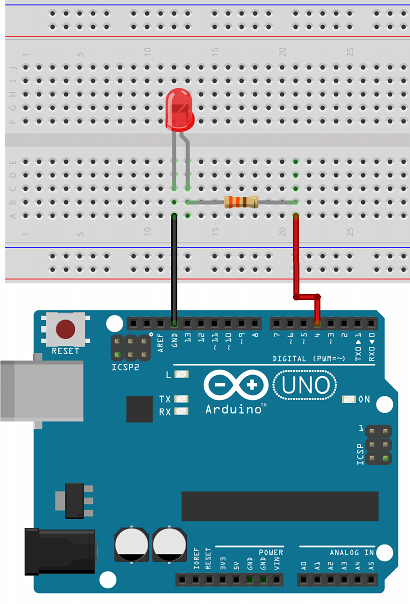 Settings for a LED on port 4: